You are currently browsing the monthly archive for April 2009.
"Parolier génial, chanteur à la tessiture merveilleuse dans les aiguës, il aurait pu naître en des époques plus heureuses, la pop anglaise des années 60, ou le rock californien ; mais cette grâce ne lui fut pas accordée. Il dut se contenter de mettre en musique quelques-uns des plus beaux textes de la chanson française ; seul avec son synthétiseur Fairlight."
jan johansson polska från medelpad
norma jean bell late night show (theo parrish mix)
derrick may icon (montage mix)
pix milk & honey

Hey ! 2 super tunes to download buddy ! 
Rare Gino Soccio and a track for Rainbow Team, one of the most searched 
album in the world. For real.
Enjoy ! 
Gino Soccio
–
You Move Me
– 1982 Atlantic (From "Face To Face" Album)
Rainbow Team
–
Bite The Apple
– 1982 Full Time (From "A Song  For You" Album)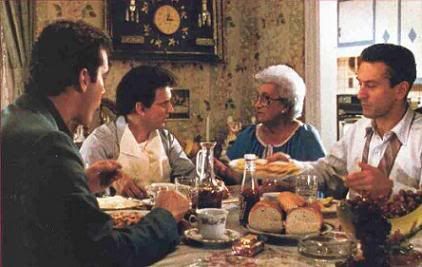 Here is a very old edit done by yours truly. Im giving
all my edits away slowly throughout the next months.
Santa Claus does exist!
Harry Nilsson "Jump In The Fire"
-Mike Simonetti's "dj friendly version"
elohim à l'aube du verseau
J'ai jamais aimé Troy Pierce. C'est physique.
Quand c'est physique, la musique va avec. C'est facile, je l'avoue, et pas réglo.
Le nouvel album de Louderbach, "Autumn" (Troy Pierce + Gibbly Miller au chant) sort bientôt, et là je peux pas lutter… c'est juste une pure merveille.
Y'a que les imbéciles qui changent pas d'avis.
Tags: ais


rob running for le gold
lucio battisti doo doo & doo (lovefingers instro)
the sparks fletcher honorama
(merci nico)

Jim O'Rourke & Kahimie Karie – Wanderer (tribute to YMO's Haruomi Hosono)
Asa-Chang & Junray – Hana
Spiritualized – Broken Heart (instrumental japanese version)