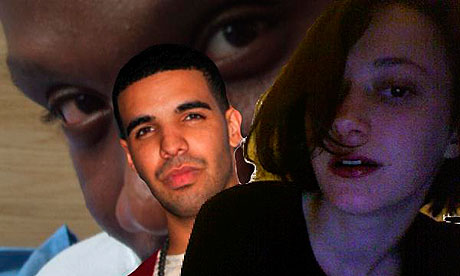 What turns you on?
Black men
What is your favorite word?
What?
What sound or noise do you love?
'What?'
Have you driven anyone insane?
The last interviewer
Have you ever made a practice of confusing people?
What do you mean?
What advice should you have taken, but did not?
Snorting pills really isn't a good idea
What is your vital daily ritual?
G.T.L
What do you fear most?
Answering a question falsely
How would you like to die?
I'd prefer to die when I'm alive
What is your earliest memory?
The last question
Do you collect anything?
Mistakes
What is your most recent extravagance?
The 'good' coke
What five words best describe you?
Sha na na hey hey
What is your worst addiction?
Telling the truth
What were you doing at midnight last night?
Each other
Who is your worst enemy?
satan and all the wrongdoers of the earth.shame on you.
Who are your favorite heroes of fiction?
Ben affleck
Who are your favorite heroines in real life?
Lara croft
Who would you have liked to be?
A reeaaaaaalllll boyyyyy
www.myspace.com/hypheewilliams
écoutez hype williams sur le blog de joseph ghosn (merci pour la découverte joseph)